Home page
Take a 1 5/8" thick slice of pine, boil it in saltwater for 12 hours, let stand for 12 hours
Crush lightly in a vise to 11/16" (42%) and wait ?days? for it to dry...
What would be the properties of this wood?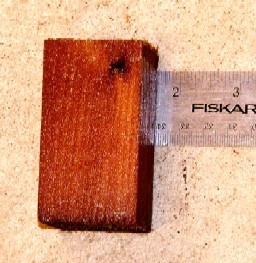 Before Crushing the wood is 1 5/8" thick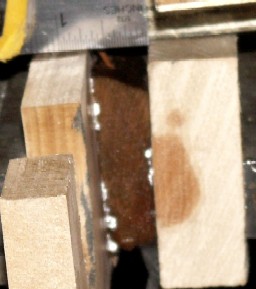 After Crushing the wood is 11/16" thick
One thing I noticed was the small number of checks seem to occour where the grain was crushed furthest away from perpendicular to the grain. I will be trying to carve up some tiny plates out of this crushed wood (and a control) to get an idea of the workability of the wood.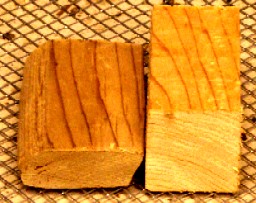 The wire mesh in the background is 1/4" for scale. The smaller piece is a 3" section thats been crushed while wet and hot. The bigger piece is a 3" section sawed off right next to the same piece of wood.