Home page
Fan, 60mm DC Tube Axial *CPU
Fan, 12-49995-01
So, I have 2 dual proc alphas who's fans have been choking on dust for 10 years. I went to buy another fan and found that instead of the $9 fan these should be people were bidding these WAY up.
STOP THE INSANITY PEOPLE!, clean and oil the fans with turbine oil or a paraffin based oil.
Look the fans take 12v at 0.17A and the center pin is nothing more than a 8.3v pk squarewave output of the pulses from the fan. If you put them on a scope you will see this.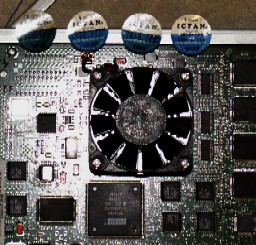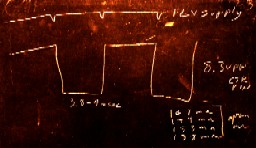 The halfwave of the squarewave varied between 3.8 and 4 msec. (Any fan that gets close to this should work>
One could also make a flipflop out of two transistors (google it folks) and use the pulses from the meter to trigger them. (Or use a similar 3 pin fan. you could buy a lot to test at the outrageous prices I've seen!)